Click on the Hotspots Below to Learn More About this Product.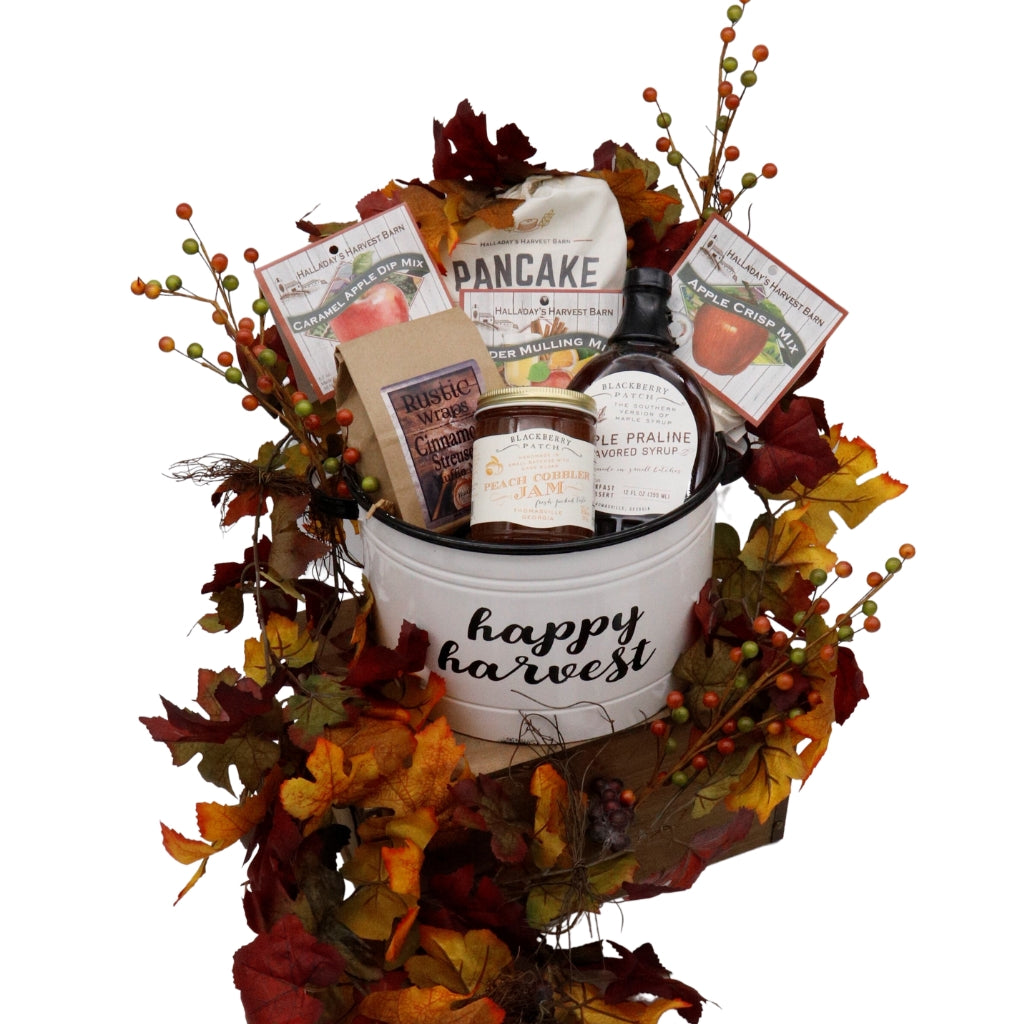 Peach Jam
Plump, juicy, fruits and berries are cooked in small batches using an old southern recipe. Enjoy the taste of summer in the south anytime of year.
Maple Syrup
Enjoy the delightful blend of our small batch maple syrup. Use on pancakes, crepes, or waffles in the morning. Drizzle over ice cream for a treat.
Buttermilk Pancake Mix
This pancake mix makes extra light and fluffy pancakes with a hint of maple flavor. They are sure to become your new family favorite!
Caramel Apple Dip Mix
Take your apple snacks to an apple appetize with this Caramel Apple Dip Mix! Just add half the packet to 8 ounces of cream cheese to create a soft caramel dip for apple and fruit slices. Great for kids or the whole family!
Apple Crisp Mix
Just add this delicious mix of oats, brown sugar, King Arthur Flour and spices to fresh apples and butter. Bake and serve.
Cinnamon Streusel Muffin Mix
Part streusel, part muffin and 100% delicious. Bakes in minutes and great with breakfast, leisurely brunches or anytime snacks.