Click on the Hotspots Below to Learn More About this Product.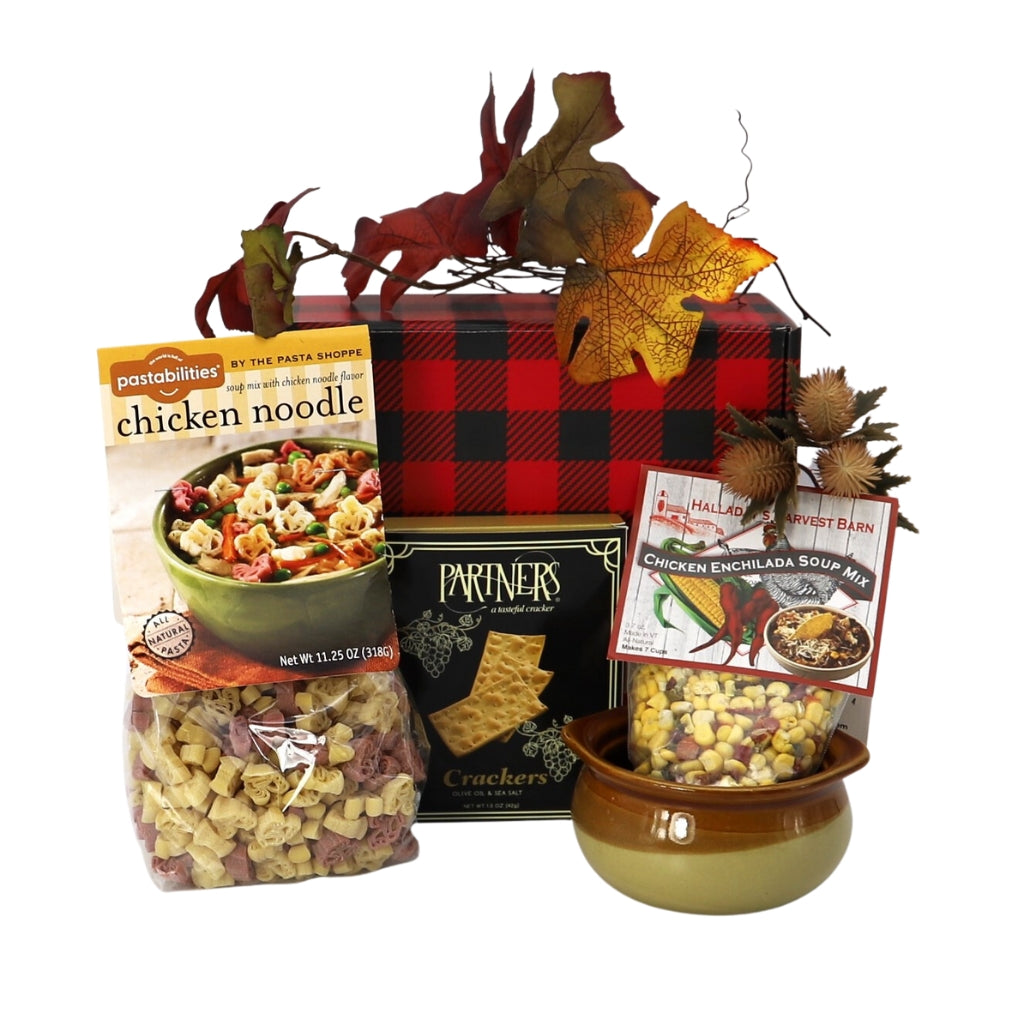 CHICKEN NOODLE SOUP
Homemade tastin´ soup that makes 10 cups and feeds a hungry family fast – ready in 15 minutes!
Kids love to see the little chicken-shaped noodles!
Short cut recipe: Add 10 cups of water, one can of chicken + a can of peas and carrots – yummy!
CHICKEN ENCHILADA SOUP MIX
A fast and cozy way to do Mexican night! Doesn't it sound so good? This delicious and easy to prepare Chicken Enchilada Soup mix helps you create an easy meal in minutes. A flavourful favorite, just add a can of black beans and a cup of salsa or chopped tomatoes for a slightly spicy, Southwest-inspired soup.
PARTNERS CRACKERS
Partners is known for its artisan baked creations made from simple ingredients full of flavor. Their Olive Oil & Sea Salt Crackers might seem simple, but its crisp crunch and light salty flavor is perfect elegant.
CERAMIC SOUP BOWL
Designed to enhance the presentation of your most in-demand comfort foods, this soup crock is perfect for everything from hearty soups to creamy mac and cheese! With its two-tone coloring, it offers classic warmth and a rustic feel that will make guests feel right at home.