Click on the Hotspots Below to Learn More About this Product.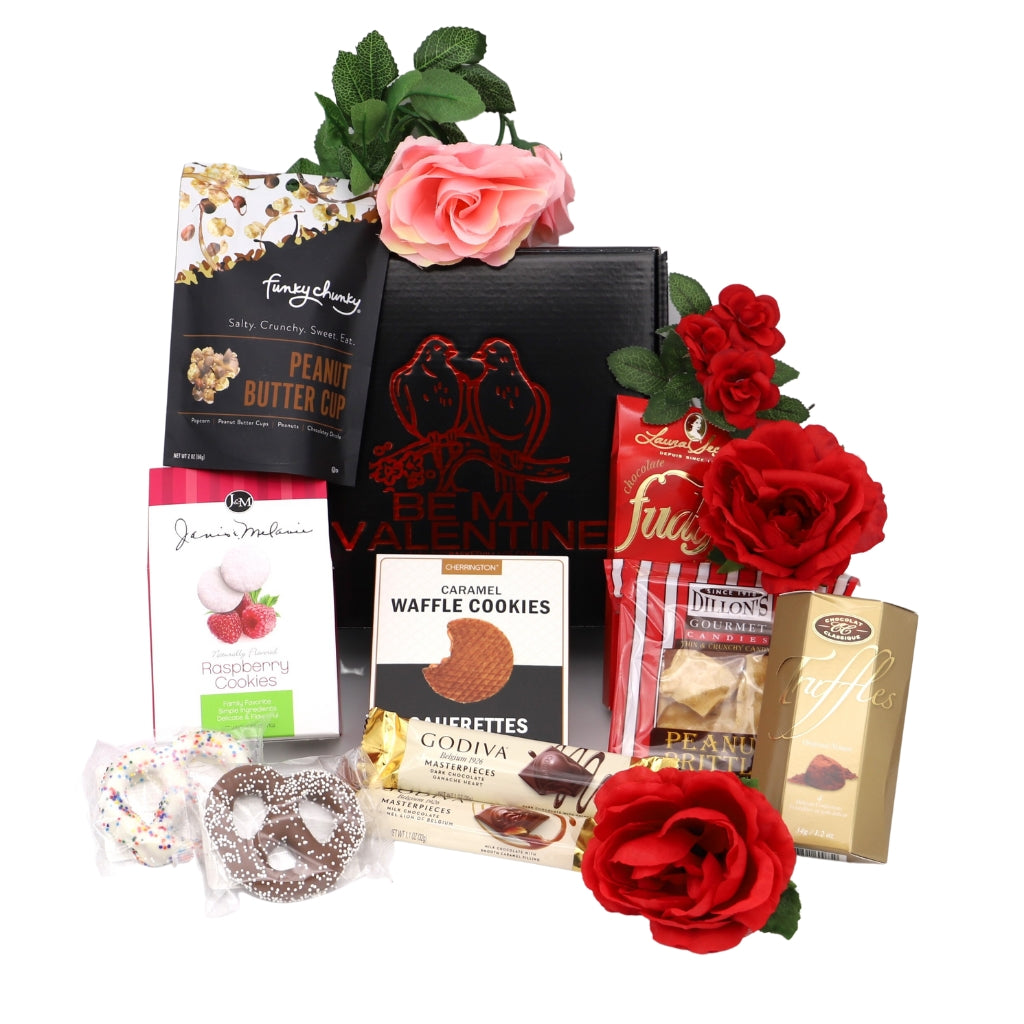 Tea Cookies
Our Raspberry Tea Cookies are a true delicacy – slightly tart, slightly sweet – you are sure to fall in love with these divine treats. Be assured, we use only the finest natural ingredients for the best tasting cookies you'll ever find. Enjoy them with hot or iced coffees and teas, or by themselves right out of the bag anytime.
Peanut Butter Cup Popcorn
Turn on your tongue with this serious popcorn mix. The combination of peanut butter and chocolate is an obvious heartbreaker, but we amped up that delight with swirls of peanut buttery and milk chocolatey drizzle. And peanuts. And caramel popcorn. It's so good, you won't want to share.
Pretzels
Single full sized pretzels to eat and enjoy. Perfect for anyone craving a snack with a hearty crunch. A deliciously addicting gourmet snack.
Waffle Cookie
This golden-brown cookie has a delicate crisp texture that will have you savoring every bite. Enjoy the perfect balance of buttery sweetness as it is punctuated by a luscious layer of creamy caramel inside. Enjoy this decadent snack or dessert on its own, or with a hot beverage for an even richer experience.
Caramel Chocolate
Godiva Milk Chocolate Caramel made with the finest dark chocolate and filled with a lusciously creamy caramel filling. Each bite gives a harmonious blend of rich chocolate and velvety caramel for a satisfying and indulgent treat.
Chocolate Truffles
Chocolat Classique Original Belgian Truffles are made from a traditional Belgian recipe, featuring a velvety-soft dark chocolate ganache with a fine dusting of cocoa. With their melt-in-your-mouth texture and decadent flavor, you'll be savoring every bite.
Chocolate Fudge
Laura Secord Fudge is Gourmet Quality Fresh Fudge. Using the highest quality ingredients and a family recipe to create pure sweet magic.
Peanute Brittle
Filled with award-winning peanut brittle. Dillon's Gourmet Peanut Brittle is hand stretched using a family recipe that will leave you exclaiming,"This is the best brittle I have ever eaten"! Thin and Delicious - Always fresh!