Click on the Hotspots Below to Learn More About this Product.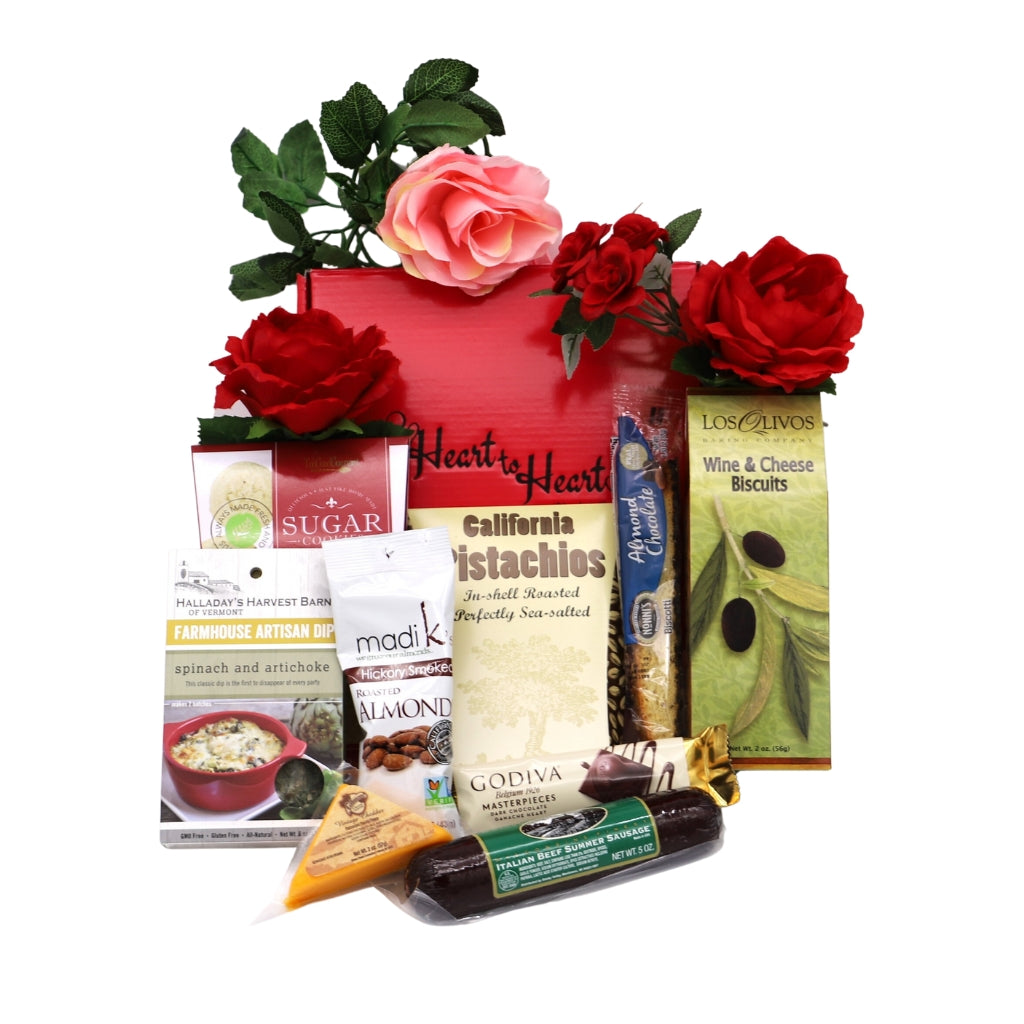 Wine and Cheese Biscuits
Vineyard Wine & Cheese Biscuits are made with premium ingredients like cheddar cheese, wine, pepper, and herbs. The subtle sweetness of the wine in the biscuits pairs perfectly with the sharpness of the cheese and herbs to create an immensely flavorful snack.
Biscotti
Biscotti - Almond is hand-crafted with care and made light, crisp with no frills. Each biscotti is made from buttery almond flavor leaning toward the original Italian cookie recipe. Perfect as a delicious breakfast treat, for after-dinner coffee or an afternoon snack. These chocolate biscotti are a great treat to have on hand when you're craving something sweet. Enjoy them on their own, use them as a topping for ice cream and desserts
Italian Beef Summer Sausage
Taste the flavor of Italy with Smoky Valley's Italian Beef Salami Sausages. Crafted with a unique blend of spices and herbs, these sausages are perfect for adding robust flavor to your meals. Enjoy them as part of an antipasto platter or add them to sandwiches, pasta dishes, and more! Serve them in antipasto platters (with crackers, cheese, olives), add to strombolis or calzones, or add them to pizzas, salads or casseroles to add flavor and protein.
Godiva Chocolate
Each masterpiece is crafted in the shape of a signature chocolate and filled with smooth and creamy fillings that will melt in your mouth.
Almonds
One of the finest tasting variety of almonds grown in California. Its light color, smooth skin and tasty flavor delivers a quality savory nutritional snack.
Pistachios
California-grown pistachios are roasted in shell to perfection with just the right amount of sea salt. Enjoy the crunchy and salty goodness with the innate flavor of freshly roasted pistachios. These premium pistachios are rich in antioxidants, vitamins, and minerals and are an excellent source of fiber and protein. Enjoy them as a snack on their own or try them with a variety of recipes.
Vintage Yellow Cheddar
A sharper taste with the classic color that, together, define a true 'vintage' cheddar. Stands out among cheese assortments or on sandwiches, baked potatoes and more.
Spinach and Artichoke Dip Mix
We took this restaurant favorite and made it easy for you to make at home. It will be the perfect addition to your next party or get together.
Sugar Cookies
For Every Special Occasion, Big Or Small. Nothing is better than great sugar cookies to enjoy.