Click on the Hotspots Below to Learn More About this Product.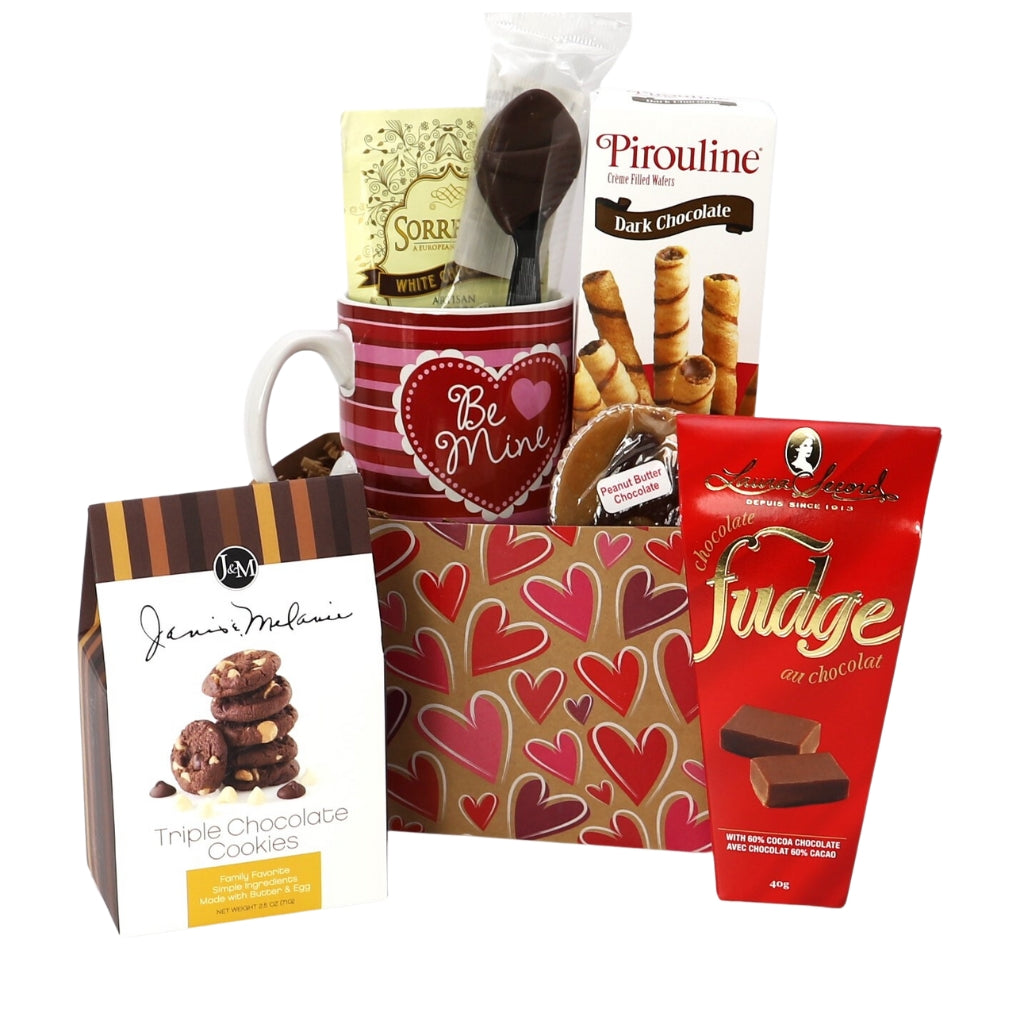 Chocolate Fudge
Laura Secord Fudge is Gourmet Quality Fresh Fudge. Using the highest quality ingredients and a family recipe to create pure sweet magic.
Chocolate Wafers
Chocolate Hazelnut Wafers are lightly toasted, rolled into perfect spirals, and have a crispy, crunchy texture. The luscious chocolate cream filling made these rolled wafers the bestselling variety in the US. They can be enjoyed on their own as a snack or as an accompaniment to tea, coffee, or ice cream.
Triple Chocolate Cookies
Our Triple Chocolate Cookies are a luscious blend of dark and white chocolates that will satisfy even the most discerning chocoholic. Traditional and Crispy with every bite. Enjoy them with milk, coffee, tea or by themselves anytime.
Cocoa
Stir our chocolate covered spoon into hot milk and like magic – hot chocolate!  Our spoons even have marshmallows.  A sweet gift for children or the kid in all of us!
Peanut Butter Cup
A chocolate and peanut butter lovers dream come true!  A huge (about the size of a cupcake) milk chocolate cup filled with a peanut butter center.  One bite is heavenly! 
Cocoa
Experience true artisan hot cocoa with Sorrento White Chocolate Artisan Hot Cocoa Mix. This luxurious blend combines premium, specially sourced Arabica coffee beans and a mix of white chocolate for a rich chocolate flavor. Simply add 6 oz. of hot water to the mix and stir!
Ceramic Mug
Made of ceramic and hand painted. Valentine mug in alternating white colors and heart design.