Click on the Hotspots Below to Learn More About this Product.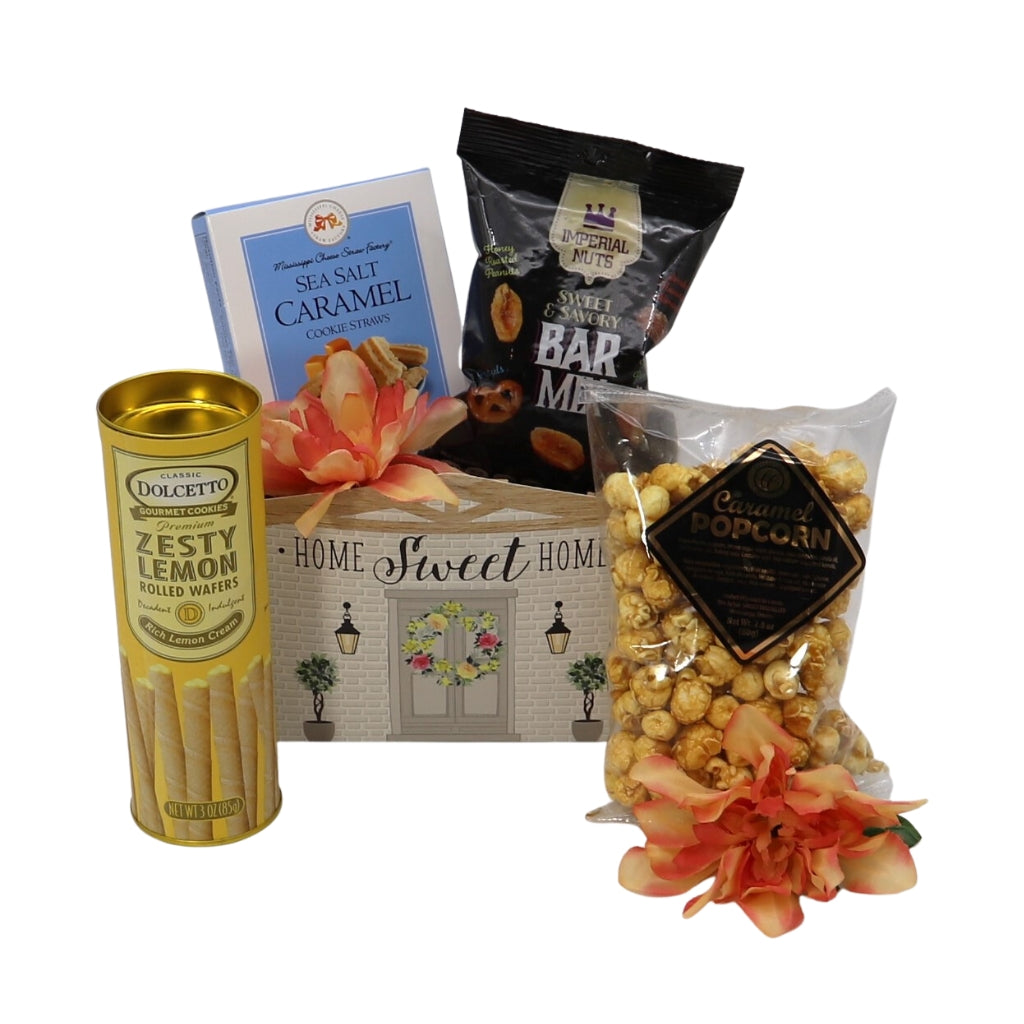 Caramel Shortbread Cookies
What happens when melt-in-your-mouth shortbread meets the delicious duo of sweet caramel and finely grained sea salt? A sweet and salty harmony of taste and texture. Tingles of sea salt contrast with rich, sweet caramel in beautiful balance, with a delightful buttery shortbread. Artful—and addictive!
Caramel Popcorn
This all natural popcorn is positively full flavored. An all time favourite.
Bar Mix
Satisfy your sweet & salty cravings with this tasty mix of Honey Roasted Peanuts, Smoked Almonds, Toffee Peanuts, Spicy Peanuts and Pretzels.
Lemon Rolled Wafers
Meyer Lemon Rolled Wafers are delicately rolled European-style wafers with a rich cream filling in the center, infused with bright Meyer lemon cream. These artisan-baked treats are made with quality ingredients and traditional style baking techniques for a one-of-a-kind snacking experience.