Click on the Hotspots Below to Learn More About this Product.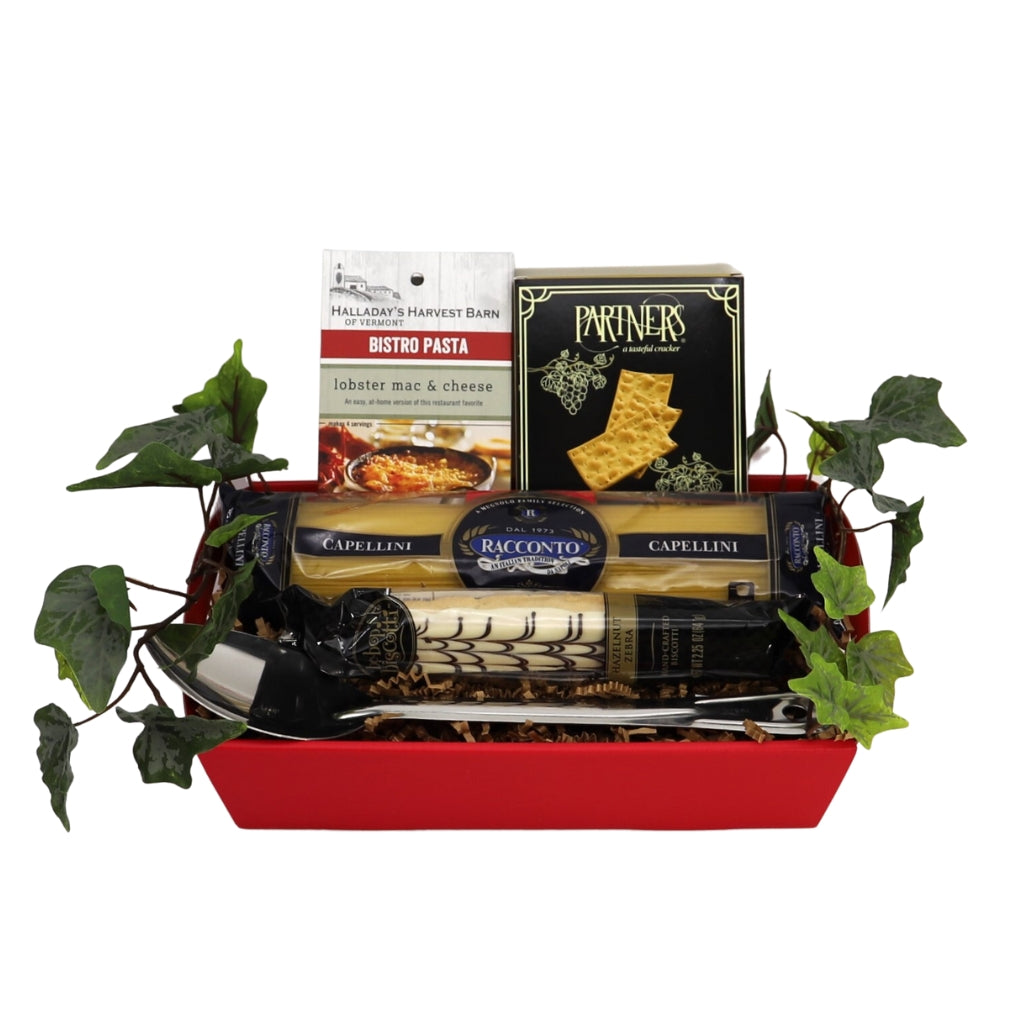 Capellini Pasta
Capellini is a very thin variety of Italian pasta. Capellini is the thinnest pasta? Capellini (also called "angel hair") is commonly cited as the world's thinnest pasta shape, but the accolade goes to su filindeu, an unfathomably thin type of pasta that also happens to be the rarest and most expensive pasta shape on earth.
Biscotti
Hazelnut Zebra Biscotti is hand-crafted with care and made from roasted Oregon hazelnuts and chocolate icing. Each hazelnut biscotti is dipped in white chocolate icing and drizzled in milk chocolate zebra stripes to give you a true homegrown flavor in every crunchy bite. Perfect as a delicious breakfast treat or an afternoon snack.
Partners Crackers
Partners Olive Oil & Sea Salt Crackers. These delicious, gourmet artisan crackers are slow baked with extra virgin olive oil and a touch of sea salt. They're perfect for snacking on their own or pair them with anything from your favorite hummus to the fanciest of cheeses. This enjoyable flavor is a big hit.
Stainless Kitchen Spoon
Perfect for both stirring and serving, the versatility of this Choice 13" solid stainless steel basting spoon makes it an excellent addition to any kitchen. The durable, stainless steel construction means this spoon will hold up in even the busiest of kitchens.
Lobster Mac & Cheese Mix
What can we say? This is not your mama's mac and cheese. This sophisticated comfort food is perfect for your next dinner party or a good way to stretch a couple of lobsters to feed the whole family. (shrimp or crab meat can be substituted for the lobster)